NEWS
ADAC GT: Callaway Competition 2013 Season Preview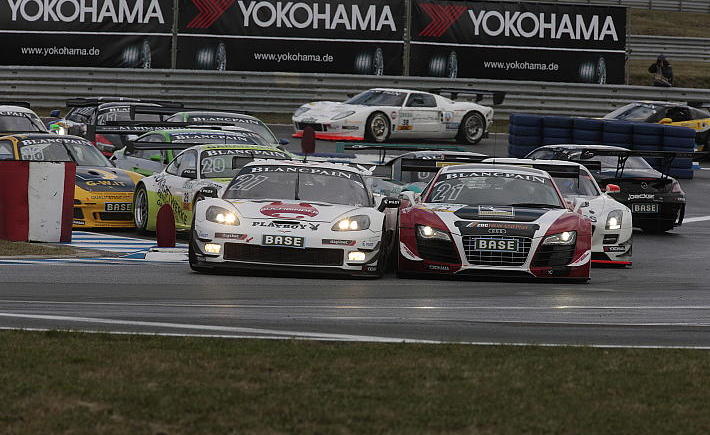 The 2013 European season is beginning to shape up nicely for Corvette. Callaway Competition have announced this week that they will field an extremely strong entry in the ADAC GT Masters with the most successful Callaway drivers in recent years. In conjunction with Toni Seiler Racing, Ernst Wöhr and Giovanni Ciccone´s team will put four Corvette Z06.R GT3s, developed and built by Callaway Competition in Leingarten, on the 2013 starting grid. Two of the four cockpits of the Corvettes (which have undergone further tweaking for the 2013 season) are already occupied by reigning ADAC GT Masters Championship runners-up Diego Alessi and Daniel Keilwitz, now in their third season hunting down titles together. Christian Hohenadel returns to Callaway Competition, sharing a Corvette with Andreas Wirth.

Wirth will once again be returning to challenge for the title in his Z06.R. The Heidelberg-based driver, who is about to embark on his fourth full campaign in the German sports car series, will be sharing the cockpit of the Corvette with former GT3 European Champion Christian Hohenadel. With almost two months to go before the season opener at the Motorsport Arena Oschersleben near Magdeburg, which also happens to be Wirth's 50th ADAC GT Masters race, the anticipation is already high. With four ADAC GT Masters race wins to his credit, there was never any doubt in his mind that he would sign up for a second season with Callaway Competition. "Callaway have used the winter break to iron out some flaws in the Corvette. With the changes we have made for this season, I´m convinced that we´re going to have a lot of fun."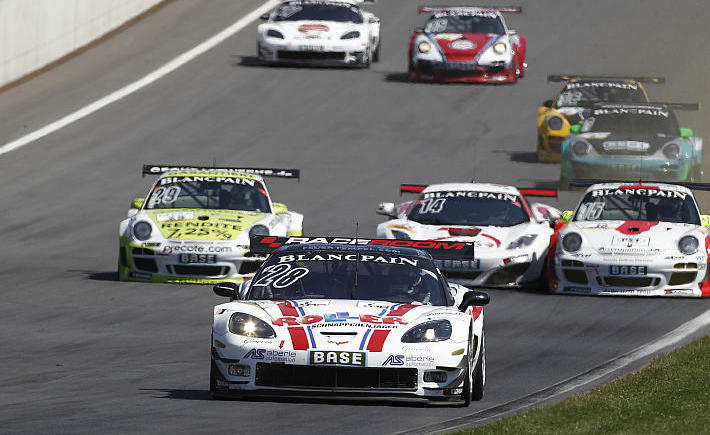 There will be a change of personnel on the Callaway Competition pit wall perch at this season´s ADAC GT Masters races. Giovanni Ciccone will take over the role of trackside team leader from Ernst Wöhr. Wöhr: "We decided that my partner Giovanni Ciccone should direct operations in this year´s ADAC GT Masters. I am retiring from the pit wall station and will not be at all of the races in the ADAC GT Masters. I will, however, continue to be in charge of seeing updates through to completion."

The drivers of the two Corvette Z06.R GT3s to be deployed in conjunction with Toni Seiler Racing will be confirmed at a later date.


Team Quotes:


Ernst Wöhr (Team Owner): "We missed lifting the title in both driver and team standings last year by a very small margin but now intend to go back on the offensive with two sets of extremely solid drivers. Diego Alessi and Daniel Keilwitz have proven during the past two years that they can consistently be up there with the front-runners, and everyone in the team is looking forward to Christian Hohenadel´s return. We enjoyed a great deal of success with him in 2009 and 2010. Also, in 2010, Christian Hohenadel and Daniel Keilwitz won the FIA GT3 European Championship with us. Christian Hohenadel and Andreas Wirth, now in his second season with us, make a formidable pair. I hope we can bring the title home to Leingarten this year."

Giovanni Ciccone (Team Manager): "Our drivers have secured a total of 12 victories in the ADAC GT Masters and have a minimum of three years experience in the series. So, they are not only among the fastest and most successful in the ADAC GT Masters but also have a huge wealth of experience to draw on."


Diego Alessi: "I am really happy to stay with the Callaway family again for the upcoming season! We have fought many challenges together previously, so we know each other perfectly and are able to optimize our collective potential in order to achieve the next target. I am impatient to see my guys for start of the new season. I expect the car to be fast as usual, and Daniel is the best teammate you can ask for. With him alongside me again, I feel we should be able to stay (and finish) at the top this time!"


Andreas Wirth: "The 2012 ADAC GT Masters was the first season in which I haven´t won a race," says Wirth, "so there is obviously some work to do this year, but I feel sure that we will be making a fair number of podium appearances. "I can´t wait for the season to start. I´ll be partnering Christian Hohenadel who won the European Championship with Callaway three years ago. Christian knows both the team and the car; I´ve had some real scraps with him over the past few ADAC GT Masters seasons, so I know how fast he is. I´m convinced that we will complement each other perfectly for this year´s ADAC GT Masters and that we are a pairing who the opposition will be taking seriously."

"I feel incredibly at home in this team. Last year we had some bad luck, but we have learnt from these experiences. The team is like a family: for everyone involved, success in racing is much more important than making money. Callaway is a small band of specialists who do their utmost to achieve success. This is what impressed me so much last year."