NEWS
ADAC GT: Callaway Competition 2014 Season announcement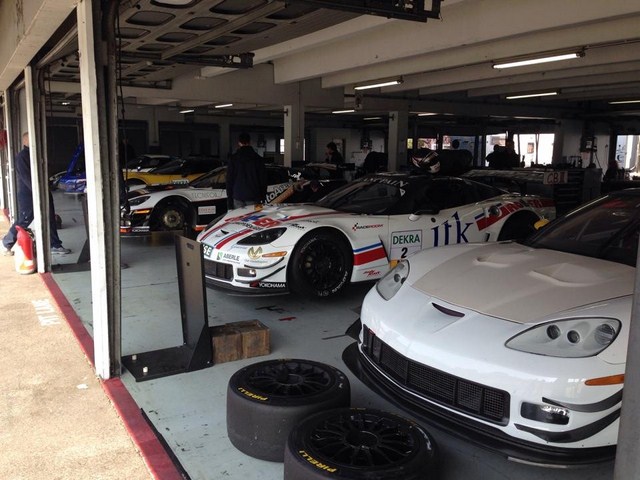 The 2013 ADAC GT Masters champion squad from Callaway Competition have anounced today their stellar lineup for the 2014 season. Daniel Keilwitz will share the Corvette Z06R with Andreas Wirth, with factory Corvette driver Oliver Gavin standing in for the three events that Wirth must miss due to work commitments.

The Four-time ADAC GT Masters race winner Wirth will commence his third season in a row at Callaway. Gavin is new to the Corvette team but knows the US sports car very well. Gavins resume as a works driver for Corvette includes victories in both the 24H of Le Mans and in the American Le Mans Series at the wheel of the C5R and C6R. Gavin will line up on the grid for the season opener at the Motorsport Arena Oschersleben, at the Lausitzring and at the Red Bull Ring in Austria. Wirth takes over the cockpit alongside Keilwitz for the race at Zandvoort in the Netherlands and for all four events in the second half of the season.
"We are certain that Daniel Keilwitz has a good chance of successfully defending the title with the support of Andreas Wirth and Oliver Gavin," said Giovanni Ciccone, team principal at Callaway. "Unfortunately, Andreas Wirth is unable to take part in all of the races scheduled for the first half of the season due to work commitments. We have found a good solution for the races in which Andreas cannot be in the line-up with Oliver Gavin standing in for him at those three events. We believe that we have a good chance of successfully defending the title by fielding this combination."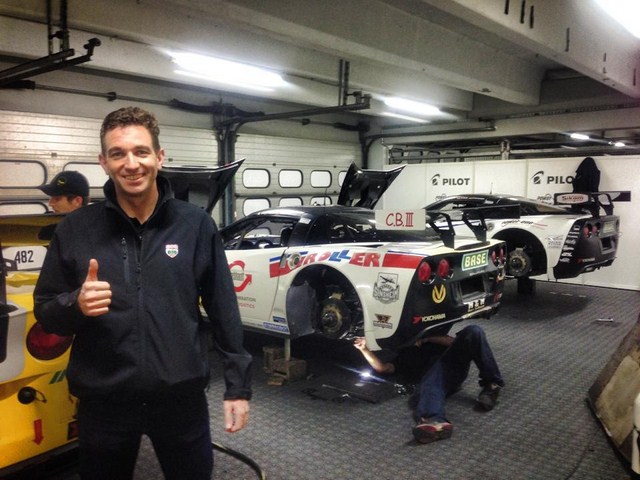 "I´m very pleased with this arrangement whereby I mount my title defence with two different team-mates," said Daniel Keilwitz. "I already know Andreas Wirth very well from the previous two years in the ADAC GT Masters, and Oliver Gavin is one of the world´s most successful and best GT motor racing drivers. Making the switch between two different team-mates will certainly not be easy, but I´m certain that we´ll be among the front-runners right from the start."

New for 2014 will see the dividing up of both 2013 drivers champions into each of the two car effort from Callaway. In the sister car, Diego Alessi returns with new driver Patrick Assenheimer. "Driving against Daniel will definitely hurt a bit (mentally)", explains Alessi. "The thought that I will probably have one or two scraps with him out on track this year seems most odd. However, I will certainly not be able to be aggressive towards him in the scraps, not just because we shared a car for three years but because we got on extremely well with one another the whole time. Daniel and I are two of a kind, which is probably why we worked so well together these past three years. Though we no longer share a Corvette, we are still team-mates at Callaway Competition, pitching for the same team, with common aims and objectives. "Patrick is fast and has talent. He is new to GT racing, so we will certainly not put any pressure on him. My job is to support him in the best possible way so that he can realise his full potential. My goal remains the same, namely, to always achieve the best possible result for us. We will see what that means ultimately as the season progresses."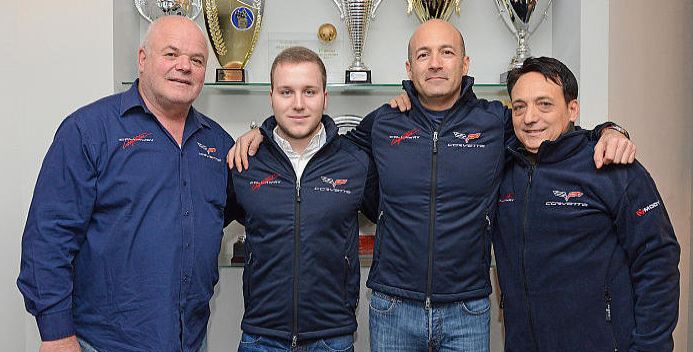 "We have been watching Patrick Assenheimer with keen interest ever since he first began motor racing and we were really impressed with his showing in the MINI Trophy competition last year" said Callaway Competition team boss Giovanni Ciccone. "In view of our long term plans for him, we have paired him with Diego Alessi. Diego has an unrivalled ability to set up a vehicle, turn it into a car capable of winning and go on to achieve success in the race. Patrick will benefit greatly from Diego's professional approach during his first year. He will certainly need time to become familiar with the Corvette and be able to assert himself in races but we will give him that time."

Assenheimer is equally as excited for the new season to commence: "Callaway Competition's Ernst Wöhr and Giovanni Ciccone have supported me ever since I first began motor racing and gave me my first tests in a GT3 Corvette, which is how I came to have such a close relationship with the team." The young German is preparing meticulously for his debut season in the ADAC GT Masters. "Indoor kart racing and a well-structured fitness regime were the best ways of training during the winter. Recently we also completed in a few successful tests in Hockenheim. I can't wait for the season to start!"

In the two other Corvettes prepared by Callaway Competition, Toni Seiler, the longest serving driver in the ADAC GT Masters, will share a cockpit, alternating between Jeroen Bleekemolen and Andreas Simonsen, whilst Remo Lips and ADAC Sports Foundation protégé Lennart Marioneck  will partner each other as they did last year in the fourth Callaway Corvette.
Additional Quotes:
Andreas wirth:

"Sadly I won't be available to compete in all of the ADAC GT Masters race weekends this year due to professional obligations", says Andreas Wirth. "I am very pleased though that along with Giovanni Ciccone and Ernst Wöhr at Callaway we've found a solution that allows me to run in five of the eight weekends. I'm hopeful that I'll be able to help Daniel and Callaway defend the ADAC GT Masters title this year, and I'm glad that the tracks I'm scheduled to race are very 'me'. Of course, with my limited time in the car this year, you know for sure I'll be pushing hard every race to make the most of it – and with any luck we'll see Callaway at the top again this year! I want to sincerely thank PILOT who supports me again this year – I'm very pleased to be starting together with them for 2014 in the #1 PILOT car."