NEWS
ADAC GT: Callaway Competition Hockenheim Preview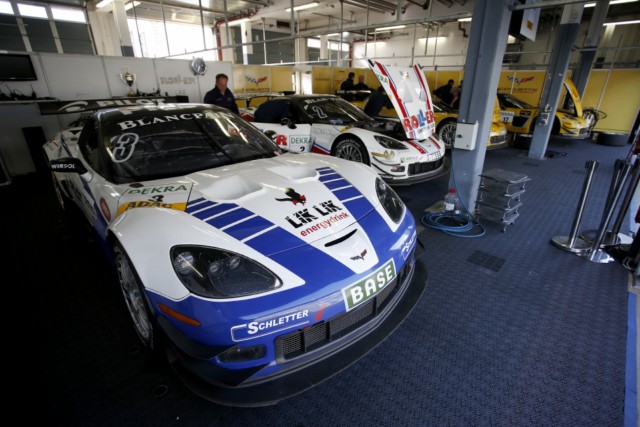 After 7 thrilling rounds and 14 total races, this weekend marks the season finale for the ADAC GT Masters Championship. This final round takes place on what most consider to be Callaway Competitions "backyard" at the Hockenheim Ring, between Stuttguart and Frankfurt.

The track hosted a thrilling battle as well last year, but the Leingarten based team are looking to turn their fortunes around, once the final chequered flag falls on Sunday. Diego Alessi and Daniel Keilwitz start their Corvette GT3 Z06.R as the current championship leader, with a total advantage of 14 points. This in contrast from only a 7 point advantage in 2012 (leading into this race).

With this in mind, driver Diego Alessi is confident before the final race. "In the long summer break, we have a lot of testing experience with our Corvette in Hockenheim. The test program was the result of our good second half of the season, which is Why I think we are very well prepared for Hockenheim." co-driver Daniel Keilwitz cautiously states, "Our lead in the championship is nice, but the 14 points can also quickly dissapear again. "I just hope that it is dry during the weekend, then it's certainly possible."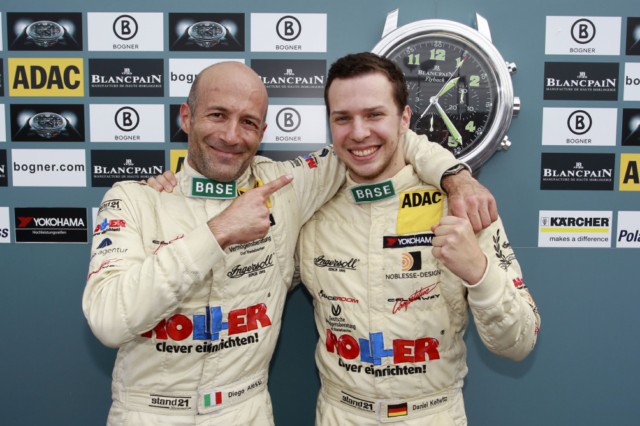 Among the many excited fans, Giovanni Ciccone at Callaway Competition is equally as anxious for this weekends finale. "You cannot ask for a more exciting way to finish the season. All of the drivers competing are all in for a chance to win it. You can't write anyone off. Ofcourse I hope we win the title in the end. We have had some good fortune during the last races and I hope this continues into this weekends event. We also need support from "mother nature" in the sky, because if it should rain, our weekend will become much more difficult. With that in mind, I am also hoping for a good result for Andreas Wirth and Christian Hohenadel. Both have had bad luck this season and I think a good result from them will be more than deserved."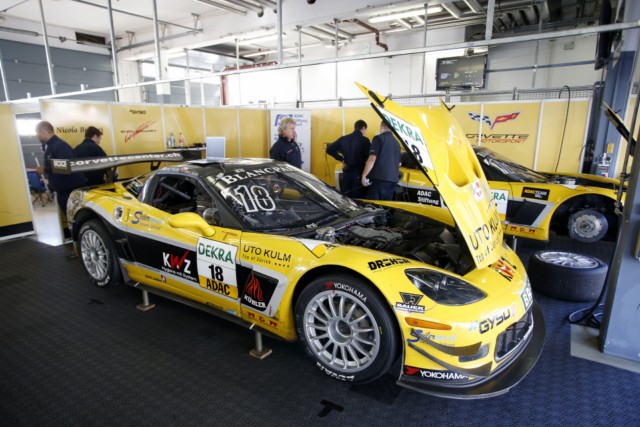 Apart from Callaway Competition, Toni Seiler Racing will also be looking at this weekend with Championship hopes as well. The teams Callaway Corvette Z06.Rs will be looking to capture the GT3 Gentlemen Trophy. Toni Seiler will once again share the cockpit of his yellow Corvette with the flying Dutchman of Jeroen Bleekemolen. The duo first partnered up together at the previous round at the Nürburgring and even managed to jump on the podium. In the second yellow Corvette, Remo Lips (who is third in the standings) will partner up with Lennart Marioneck. Once again, a fifth Z06.R Corvette GT3 will be entered by the Callaway customer team RWT Racing with Gerd Beisel and Sven Barth.

Corvette Motorsport will be live at the track, providing all the latest updates on our Instagram, Facebook, and Twitter pages.