NEWS
ADAC GT: Red Bull Ring Preview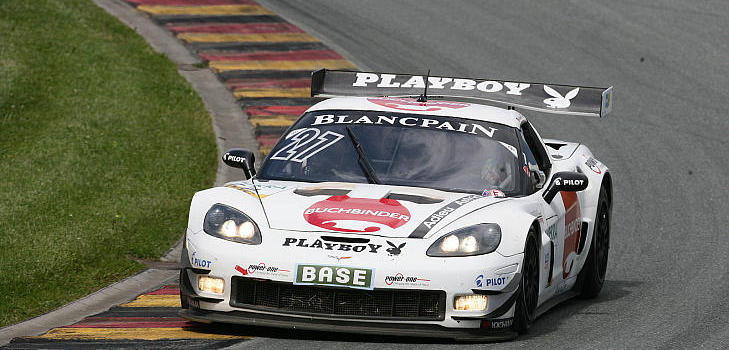 The first half of the ADAC GT Masters is complete for Callaway Competition. This weekend the team heads to Austria, which kicks off the second half of the season.

The first half started optimistically for both Callaway Competition driver pairings, especially that of Diego Alessi and Daniel Keilwitz. Heinz-Harald Frentzen and Andreas Wirth have also proven promising in their Leingarten developed and built Corvette GT3 Z06.R. A total of two wins and three top starting positions, yield good promise heading into the second half of the season. Callaway Competition head into this weekend in second place in the team standings, and Alesi / Keilwitz second in the drivers' standings as well.

With the Red Bull Ring in Styria Austria, Callaway Competition has, however, some unfinished business: Last year the Corvette Z06.R was the fastest on track, but a flooded pit lane with aquaplaning, however, thwarted a good result in race one. In the second race on Sunday saw Heinz-Harald Frentzen and Sven Hannawald narrowly miss out of a podium result in the closing stages. For the second appearance at the former "A1 Ring", the Callaway drivers will be aiming for a high points scoring result come Sunday.

After a rainy weekend last time out at the Nurburgring. Callaway Competition, is hoping for better weather. "If the weather stays dry, we have a chance at a good result, as it suits our cars better." Callaway says team leader Ernst Wöhr before the only Austrian ADAC GT Masters event. "But we are also working strongly on our performance in the rain. During the last round at the Nurburgring, the traction control has not yet harmonized perfectly with the electronics of the new engine. At the Red Bull Ring, we now have an extra programmer from an electronics firm to assist with the team to use in emergencies. We should be well prepared for all weather conditions."

Two other Corvette GT3 Z06.R brings Callaway Competition with collaboration with Toni Seiler Racing will also take the start. Behind the wheel of one of the two yellow Corvettes in Austria, emerges a new face. Local Austrian driver Mario Dablander replaces Frank Schmickler for this weekend and starts alongside Remo Lips. The second Corvette is split between Toni Seiler and Frank Kechele.