NEWS
ADAC GT: Round 3 Lausitzring Preview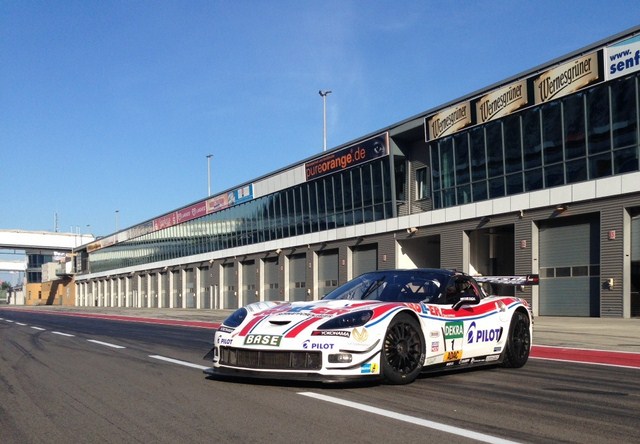 The ADAC GT Masters returns this weekend for the third round of the Championship. After another mixed weekend last time out (at the rainy Zandvoort), the 2013 Champions at Callaway Competition will focus their aim at the Lausitzring. Last years outing for the team proved successful, with the team capturing a nailbiting victory against the Schubert Motorsport BMW Z4.

After one race away, this weekend sees the return of factory Corvette driver Oliver Gavin behind the wheel of the nr1 Z06.R with champion Daniel Keilwitz. "I am looking forward to the race this weekend at the Lausitzring," says Daniel Keilwitz. "In the past we were always very fast, here and we want to score well this weekend. The track was recently resurfaced in some areas, so obviously therefore it also becomes a little quicker. I am very curious to see how the route is now. We have seen in the first two races this year that we lost a little bit of ground to our competition."

In addition to the new surface on track, the Corvette drivers will face another new challenge in the form of World Rally Champion Sébastien Ogier and ex-Formula 1 driver Jaime Alguersuari. "The Lausitzring is not particularly difficult to learn, so Oliver will certainly find his way quickly. I am very curious to see how the new additions of Ogier and Alguersuari will fare against us and the field, as the GT Masters has a very high level of competitiveness overall. Even if the World Rally Champion will not get you, all you have to do is turn your head left or right to find other equally strong drivers on track."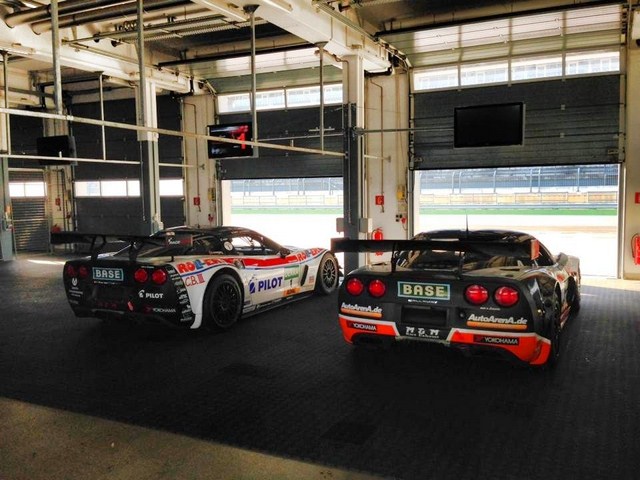 Unchanged for this weekend is the nr2 AutoArenA.de Z06.R of Patrick Assenheimer and Italian Diego Alessi. The duo scored a strong 6th place at the opening weekend, but an unfortunate Round 2 saw zero points home for the Italian, German pair. Alessi though is ready to attack again this weekend.

"First and foremost we hope after "the flood" last time out in the Netherlands, we will have as much of a dry weekend as possible," says Callaway Competition team boss Giovanni Ciccone. "At the Lausitzring we want to capture our first podium finish this year. We have analyzed the first four races and can currently not fight for the pole position compared to our rivals. However, over the race distance (and hopefully dry conditions), I believe its possible to achieve a good result. "

Once again for this weekend, Callaway Competition will see Toni Seiler Racing join their stable with drivers Toni Seiler/Jeroen Bleekemolen and Remo Lips/Lennart Marioneck in the Gentlemen's Class. Absent for this weekend is the 5th Callaway Z06.R of customer team RWT Racing due to prior commitments. They will however return at the next round at the Red Bull Ring in Austria.