NEWS
ADAC GT: RWT join ADAC GT Masters for Sachsenring and Nurburgring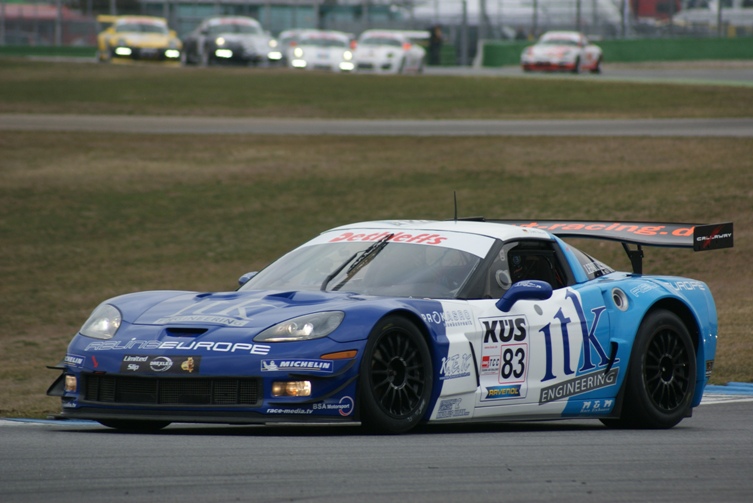 The third round of the German ADAC GT Masters, Corvette will be strengthened by and additional Z06R GT3. The RWT Racing Team will make a guest appearance with their 2013 spec Callaway Corvette. The team, which normally competes in smaller national races will compete with Gerd Beisel (55, Eberbach) and Sven Barth (32, Weinheim).

"We are looking forward to this challenge and have a competitive car with the Callaway Corvette," says Gerd Beisel, team boss and driver of RWT Racing. In addition to the race at the Sachsenring RWT Racing team also plans their only other appearance in the series, later at the Nürburgring. Already bolstered with 4 other Z06Rs from Callaway Competition, the field is shaping up nicely for the American muscle car.

Before their venture into the belly of the American V8 beast, both Beisel as well Barth were successful in both sports prototypes as well as open road driving. "After years of success in the Sports Car Challenge we just wanted to try something new. I think these guest appearances will be a fresh challenge that will be equally enjoyable," says Gerd Beisel.
With the start at the Sachsenring and on the Nürburgring Beisel and Barth have decided on two challenging racetracks. "We think both courses have their own flavor and are certainly among the most attractive race tracks in Germany. Many thanks to the sponsors and partners of RWT Racing, without whom this would hardly be possible to use." Sven Barth is also looking forward to the two appearances in the ADAC GT Masters. "Maybe we can even cause an upset. I think anything is possible with this Corvette," said Barth.