NEWS
ADAC GT: RWT Racing Nurburgring Report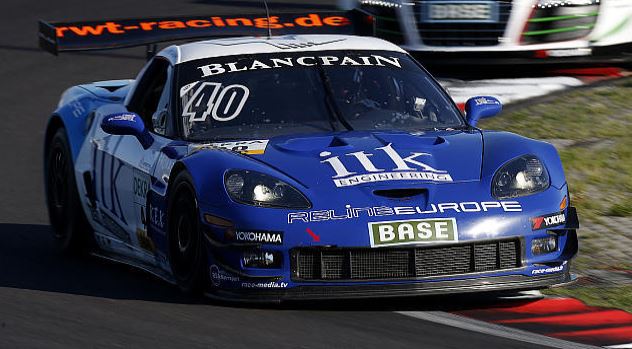 Corvette GT3 team RWT Racing finished at the ADAC GT Masters Nürburgring round with a respectable result. In the second race on Sunday the team was able to 5th place in the Gentleman category. This was preceded by a perfect qualifying by Sven Barth, who scored tenth place overall for race two. "We had to fight with the cooler temperatures in the race compared to qualifying with the tyres. Absolutely at hot temperatures like in qualifying, the tires worked best," said Gerd Beisel.

Sven Barth caught a flawless start in race two on Sunday and held until the pit stop and driver change, ninth overall position. Meanwhile, the ex-Formula-pilot stood at the eighth. "Unfortunately, we had lost precious seconds in the pits and thus also lost places," concluded Sven Barth.

When Gerd Beisel went to the track again, some competitors were by Beisel and found himself on the 16th Position. "Too bad, we had a problem with the tyre air pressure," Gerd Beisel said. Despite these short-term difficulties with fighting with Eberbach for position, he was able to defend his position to the finish. "Our entire team has done a great job, which made us happy for other objectives as well," said Beisel. "The majority of the team has extremely good experience in the ADAC GT Masters. These we need to continue to work step by step at RWT racing."

At the Nürburgring, Beisel (team boss and driver of RWT) announced its intention to start the finale at Hockenheim ADAC GT Masters. "We will work on the performance further and hope to get the tyres-issues better sorted, so that we can have a high level of grip throughout. When, all important factors in the upcoming tests positive review, we will set our sights on Hockenheim." says Sven Barth.