NEWS
An incredible weekend of victories for Corvette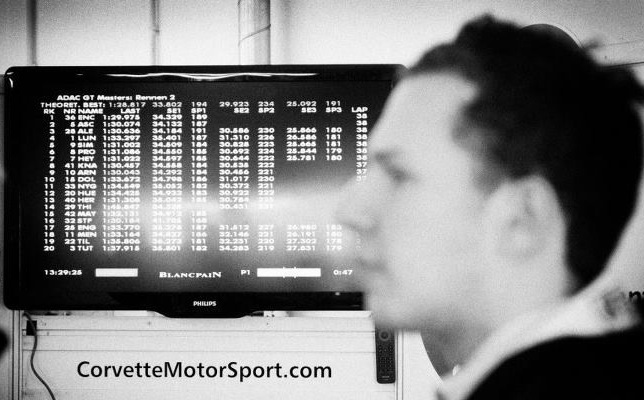 The first full weekend of June is complete and in the books for Corvette teams competing in both Europe and Norway. No less than 12 privately entered FIA homologated Corvettes took to the track, spanning four series, and seven teams. The results were brilliantly executed by all, with teams taking home nine pole positions (all back to back) and a staggering 10 wins (with two of those a 1-2 finish).

In the rolling mountains of Austria, Callaway Competition set out to break their troubled start to the season at Round 3 of the fiercly competitive German ADAC GT Masters Series. Callaway drivers Daniel Keilwitz and Oliver Gavin each captured pole positions for both Saturdays Race 1 and Sundays Race 2 in their Z06.R GT3.
After several nip and tuck battles against Mercedes, Audi's, BMW, (and even a strongly entered Camaro), the duos managed to hold them off for their first batch of wins for their 2014 campaign ahead of the long summer break. Meanwhile, the Gentlemans class, saw a victory for driver and team owner Toni Seiler alongside Jeroen Bleekemolen.

Meanwhile, down in the sunny coastal region of Portimao in Portugal, Four Corvettes (3 Pratt & Miller C6R's and 1 Callaway Z06.R GT3) in 2 teams took the fight to a flock of Ferraris, Mercedes, Audis, and Porsches. In the end, it was two pole positions (captured by SRT) followed by a win a piece for both SRT (Isaac Ttutumlu & Max Soulet) and V8 Racing (Nicky Pastorelli/Miguel Ramos) in their C6R GTE chassis. (Full race replays can be viewed here)
Turning their attention to the 3rd round of the 2014 Dutch based Supercar Challenge Series, Dutch team DayVTec was aiming to capitalize on their first win of the season at the last round at the Nurburgring. The duo of Ferdinand Kool and Max Koebolt held off the charging field of top makes in their Callaway built C6 GT4, to capture a double pole position as well as wins in both weekends races!

Finally (but not least), was the privateer team of "Vetteracing AS" from Norway. Entered in the Nordic GT Championship, the team was able to capture a near perfect weekend with both of their Z06.R machines. The team captured 3 pole positions, 3 wins, and one 1-2 finish with drivers
In total, 12 competitors took to the grid, with 9 pole positions (all back to back), 10 wins, and two 1-2 finishes. A truely staggering achievement for all of these privately entered Corvette teams in both Europe and Scandanavia. We congratulate all of our hard working teams representing Corvette and Corvette Motorsport. More to come for 2014!
(Full race reports coming soon!)