NEWS
Australia: Greg Murphy returns to Trofeo Corvette for Rd5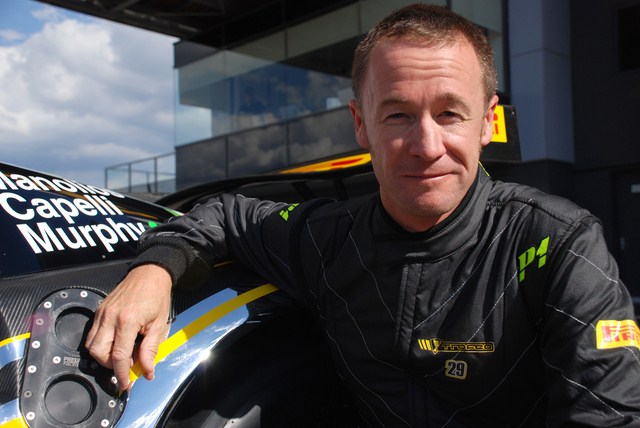 V8 Supercar part-timer and former Bathurst winner Greg Murphy will return to driving duties with the Trofeo Motorsport team when the Australian GT Championship presented by Pirelli combatants line up for the penultimate round of the series at Queensland Raceway this weekend. And he's full of confidence.

"I think the Corvette is looking good as an outright contender this weekend," the popular New Zealander admitted. And he should know, especially after a session behind the wheel of the #22 Holden Racing Team Commodore at QR where he contested the opening practice session last weekend in his role as James Courtney's endurance partner for the three big V8 Supercar endurance events later in the year.

"The circuit hasn't changed much," he admitted. "Yes, it was resealed about 18-months ago, but the bumps in turn one are still there, but that's all a part of the character of the place for me. "I think based on the performance of the car at Bathurst, that the Corvette will be quick. It's got the horsepower and the legs for a track like QR, and the extra aero over a V8 Supercar will make it quick through the fast turn one-two complex.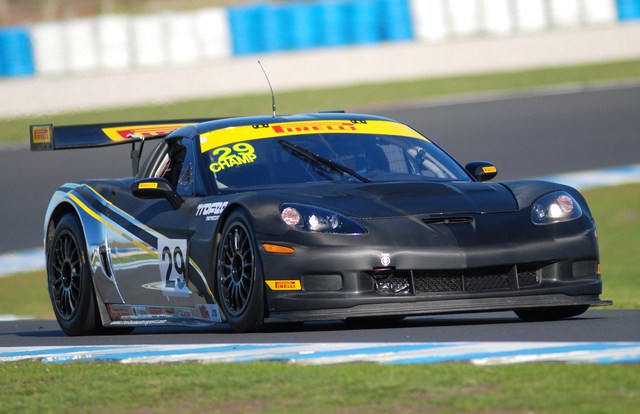 "I'm really looking forward to seeing what it can do." Car-owner Jim Manolios too is excited about the prospect of having Murphy back in the car, but he admits too that he's got some work to do to match some of the series front-runners. "I've been away for about a month with commitments overseas, but I arrived home in time to run the car at the Sandown round of the Victorian State Series," he explained.

"It took me a little while to dial myself in, but by the end of the weekend I'd found a comfortable pace and kept improving with every session. I was happy too with the tyre performance because we managed to get more than 60-laps out of the Pirelli DH's and in the process get some good data that will help our pace this weekend."

As he showed immediately at Bathurst where he had the former European GT3 championship winning Corvette Z06.R amongst the leaders from opening practice, Murphy will be quick, but he's under no illusions that the weekend will be easy. "Bowey will make sure of that for a start.. Look he'll be quick, the Quinns will be quick and there's a couple of Lambos that might cause us a bit of trouble, but we'll be there, I think this will be a good weekend for the Trofeo Corvette."


Schedule:

Friday, 2 August
Practice #1 - 9:15am (20-minutes)
Practice #2 - 12:10pm (20-minutes)
Night practice - 6:15pm (15-minutes)

Saturday, 3 August
Qualifying - 11:55am (30-minutes)
Race #1 - 2:45pm (40-minutes)
Race #2 - 6:00pm (40-minutes)

Sunday, 4 August
Warm-up - 11:25am (10-minutes)
Race #3 - 1:30pm (40-minutes)
For more information regardin Trofeo Motorsport, please visit their Website: Trofeomotorsport.com and their Twitter page: @Trofeo