NEWS
British GT: 2012 Preview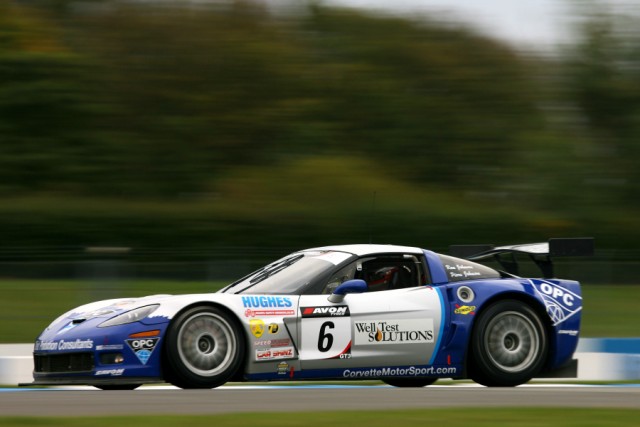 This weekend, thirteen different manufacturers will line-up to form the grid of the 2012 Avon Tyres British GT Championship; Aston Martin, Audi, BMW, Chevron, Corvette, Ferrari, Ginetta, Lotus, McLaren, Mazda, Mercedes, Nissan, and Porsche will all be represented by twenty teams, and forty-six drivers. "We've worked hard over the winter to build upon the successful platform we established in 2011," said Benjamin Franassovici, the British GT Championship manager. "To have such a good variety of sexy GT3 and GT4 cars is the reward from last year's successful season. The season will visit six UK venues with one international event held at Germany's infamous Nurburging GP circuit, during the N24 weekend.


"Having the likes of Nissan, BMW and Mazda joining our grid shows we've made a leap forward on previous years. We also welcome some quick new drivers into our family, and I think we're set for our best season to date." Scuderia Vittoria will run a Ferrari 458 GT3 for a second season in the championship, but with a surprise pairing of Aaron Scott and John Dhillon, who switch from fellow Ferrari runners MTECH.


"It's been a bit of a roller coaster for me the last couple of weeks but I'm delighted that I'll be continuing in British GT with John and that we are going to be joining Scuderia Vittoria," said Scott. "I know the guys there well, they are all very professional and I am sure they will give us a good car. I'm looking forward to working with them and hope we will give them some more BGT wins!"

MTECH will continue in the series with the highly competitive duo of Matt Griffin and Duncan Cameron, who so nearly took the title in 2010.

Returning to the series, is Speedworks Motorsport prepared Corvette Z06R GT3, with Ron and Piers Johnson at the helm. The popular pair who spent 2011 getting to grips with the 500bhp machine will come to the season with upgrades to the car, and with more planned through the year. "We're all happy to be back and we've got some significant upgrades to be delivered soon which should help push us up the grid," said driver Ron Johnson. "We had a big learning year in 2011, but we know the car is good. It's worked well in Europe and hopefully we'll see more of its potential this year."


Matt Bell and United Autosports will again race in the championship with their popular Audi R8 LMS, with Bell being partnered by 2011 Scuderia Vittoria charger Charles Bateman.
The 2012 season kicks off Monday at 10.55am and 3pm local time.