NEWS
British GT: Ron and Piers Johnson look ahead to the 2012 season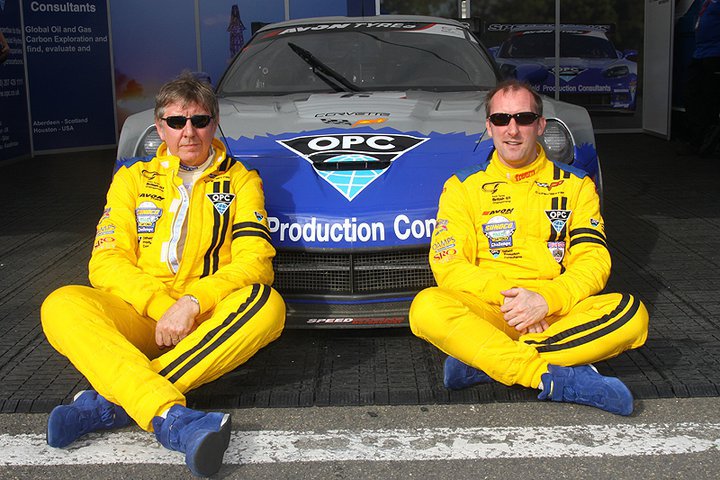 Ron Johnson is hoping that patience will pay dividend for Speedworks Motorsport in this season's Avon Tyres British GT Championship. He sits in the Northwich outfit's Oilfield Production Consultants (OPC)-backed Chevrolet Corvette Z06R for the first time since the final round of last term in this weekend's curtain-raiser at Oulton Park. Piers Johnson will once more share driving duties.The duo has been unable to test their 560bhp machine over the winter after a delay getting permission from motorsport's governing body – the FIA – to fit upgrades to the car.


"We'll be able to compete better with the updated parts," said Ron. "They'll be delivered soon, which will help us to compete better with the newer cars and should help to push us up the grid."

He expects to have the papers in place to make changes before next month's second round at the Nurburgring in Germany. It means Speedworks will run the car in its 2011 spec at their home circuit which includes two, one-hour races on Bank Holiday Monday.


Piers said: "We might be a little behind, but it's very hard to tell who will be where at the moment. "It will be interesting to see how the Corvette reacts to the new tyres [for this season] in race mode – it could work in our favour."

The duo endured an interrupted maiden campaign with the car – new to the British championship last season – with reliability problems preventing a finish in four of the 10 races.

Ron believes they are better-placed to succeed as a result though. He added: "We had a big learning year in 2011, but we know the car is good. It's worked well in Europe and hopefully we'll see more of its potential this year. The goal is to improve in qualifying; I want to try and be a regular in the top 10, which won't be easy given the competition around us. But the car has always performed strongly in the second half of races, so with a better starting place on the grid I'd like to think we can get among the top six finishers. A bit more help from Lady Luck would be nice too!"


They will be on track for two free practice sessions on Saturday morning followed by a one-hour qualifying period, later the same day.


Monday's races, when more than two dozen cars are expected to start, get underway at 10.55am and 3pm respectively.