NEWS
British GT: Snetterton Report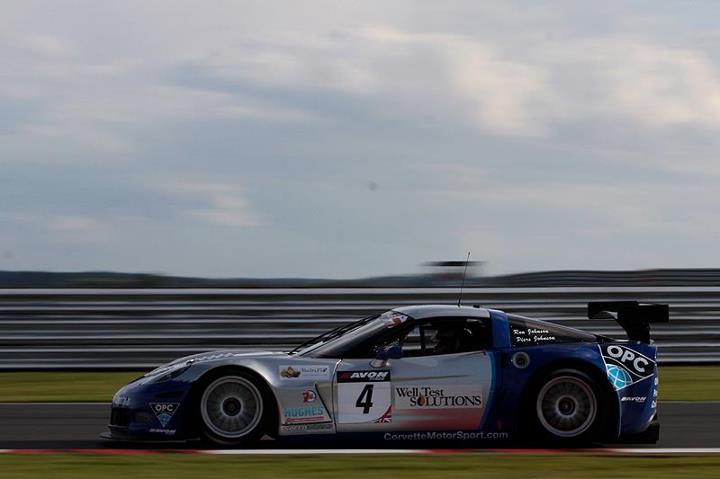 Speedworks Motorsport drivers Piers and Ron Johnson delivered a maiden points haul of the season for the team, in the Avon Tyres British GT Championship at Snetterton. The duo placed eighth – seventh in the GT3 class – at the end of race two at the Norfolk circuit on Sunday only hours after recording a campaign best top 12 in the day's opening one-hour sprint.
It also marks the first time this term that the Cheshire outfit's Corvette Z06R has reached the finish both times on a double-race weekend. "That's more like it," said Ron afterwards. "It's always a much better feeling when everything comes together as it should." The Johnsons' reward is six points in the drivers' standings. After torrential rain ruined qualifying on Saturday, Ron started race one from the seventh row based on his best time from free practice.
The 54-year-old slipped two places by the end of the second lap, but after seven circuits had recovered back to 13th place. He stayed out on track in the Oilfield Production Consultants-backed machine until the end of lap 13, when it placed briefly inside of the top three. "I got stuck behind a couple of cars, losing too many laps behind them," said Ron. "Once I got past, I left them behind. I was then pretty much on my own trying to catch the drivers in front."
Piers lost a place to the Predator Ferrari 430 of Phil Burton and Adam Wilcox, but kept pace with it for the remainder while at the same time holding off the recovering Benji Hetherington (Motorsbase Porsche). Those three cars crossed the finish line covered by less than a second. "I knew we had similar race pace to the Ferrari and so I stayed with it after settling into my stint," said Piers. "We made a slight change to the car's set-up too, which worked well."
He ceded two places on the opening lap of race two, from which he also started from row seven, before starting a rapid recovery that took him into the top 10 by the pit stop. Piers added: "Once I got my head down I started to progress. "I was very happy with the race pace too; only one and a half seconds a lap short of the leaders' times, when normally it's more than a couple." Ron remained steady while others around him faltered, earning the reward of eighth position at the flag.
It is Speedworks' best finish in a GT race since last year's round at Spa in Belgium. "I thought Ron's stint was tough as he had quicker cars behind and slower ones in front," added Piers. "He was consistent though, and kept up to the required speed."
At the front, United Autosports took only their second ever championship race victory – a first in the UK for a McLaren MP4-12c – as Charles Bateman and Matt Bell held off the challenge of Daniele Perfetti and Michael Caine (Trackspeed Porsche). In the second 60-minutes showdown, Steve Tandy and Joe Osborne became the first drivers to win two races this term when they led home Trackspeed teammates Jon Minshaw and Tim Harvey. RJN Motorsport's Jann Mardenborough and Alex Buncombe completed the podium in their Nissan GTR.
It leaves just two points separating the top five drivers in the GT3 standings, with David Ashburn (Trackspeed Porsche) narrowly ahead of Duncan Cameron and Matt Griffin (MTECH Ferrari 458).
The series resumes at Silverstone on September 8 and 9.
Written by: Andy Simpson. Picture: Matt Sayle Photography.