NEWS
British GT: Speedworks Motorsport look ahead to Nurburgring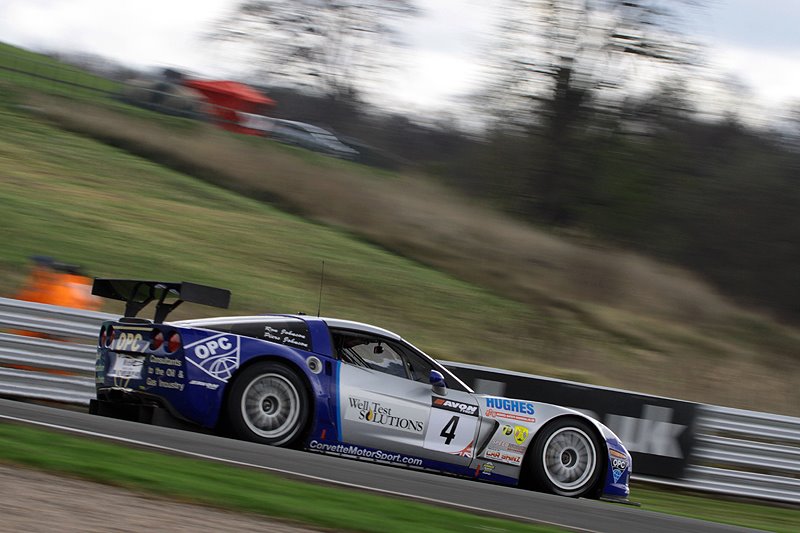 Ron and Piers Johnson travel to Germany hoping for improved pace in their Speedworks prepared Corvette Z06R. Following a successful test at Snetterton earlier in May, the British duo are quietly confident of a better showing this weekend at the Nürburgring. Round one at Oulton Park yieled few positives for the Northwich team, a spin in race one resulted in a DNF and race two saw the duo finish 17th; with no 2012 upgrades readily available, the team will focus on maximising the potential of the current 2011 specification machine.
"I feel a lot more confident," said Ron Johnson earlier this week. "The test was useful as it allowed me to spend time on track trying different settings on the car. By the end of the day my best lap time was faster than the quickest from last season, and on old tyres too."
While Piers Johnson has raced on the Nürburgring GP layout before, Ron is confident his lack of experience of the circuit won't count against him, and last season, Ron took the Driver of the Weekend award for his sterling performances at Spa Francorchamps.
"I'll have to learn quickly," added Ron. "I've been doing my homework and Piers raced a TVR there as part of the Le Mans series in 2005, so I think I'll be fine. Some of the other gentleman drivers have also not raced there before either. What I'm really looking forward to is finding out if the test at Snetterton puts us more in the mix. Let's hope so."