NEWS
Dubai 24: V8 Racing Report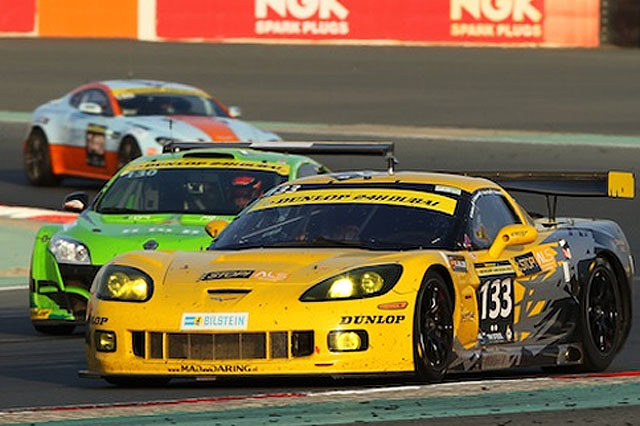 V8 racing travelled to Dubai for the 8th edition of the Dubai 24H race. As always the atmosphere during this race was great. Coming to Dubai after the winter stop is always important to make the team 'rust' free again and prepare well for the new season. This year with 82 cars on track it was even more difficult for the drivers to handle traffic, but they did very well.

V8 racing and it's drivers for the Dubai 24H Rick Abresch, Alex van t' Hoff, Wolf Nathan and Danny Werkman started the weekend very well. They used the free practices to get the 'winter rust' off and get the feeling with the Corvette C6R back again. The night practice was used to practice the longer stints and to find a good set-up for the race.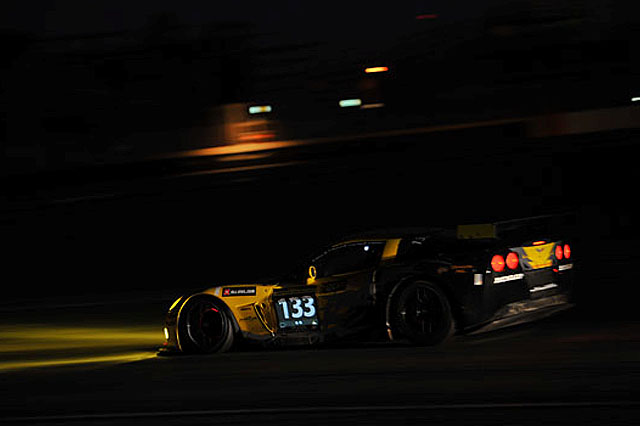 Rick started the race and did a very good first stint. After him it was Wolf in the car followed by Alex and Danny. Because of the good race-pace, great speed trough traffic and perfect pit-stops by the team they even made it until P4 in class. But than unfortunately after just over 8 hours of racing a technical failure that couldn't be fixed anymore finished the race. Bad luck, but sometimes that's part of racing.

V8 racing would like to thank it's drivers and crew for the fantastic work they all did during the weekend. And is looking very much forward for the 2013 season!