NEWS
Grand Am: 8 Star Motorsports Rd2 Preview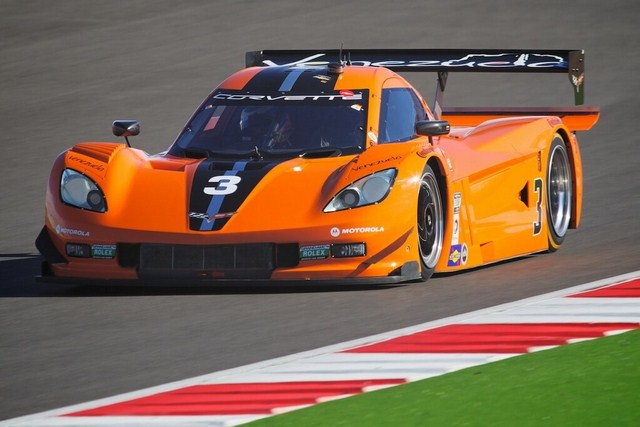 Following a challenging debut at Daytona, 8Star Motorsports heads to Austin and the brand new Circuit of The Americas looking to turn its luck around in Saturday's GRAND-AM of The Americas presented by GAINSCO and TOTAL, the second round of the Rolex Sports Car Series.The new South Florida-based team, owned by championship driver Enzo Potolicchio, had a rough first outing in last month's Rolex 24 at Daytona, which saw its No. 3 Corvette DP fall out of podium contention due to gearbox issues. While salvaging a hard-earned top-10 result, the Gary Neal-led crew spent the last four weeks between races analyzing and undergoing a complete rebuild of the car in order to come back even stronger.

There's plenty of optimism this weekend, as Potolicchio will again be joined behind the wheel by prototype veteran Stephane Sarrazin, who will take part in his first regular length Rolex Series race. The former Peugeot factory driver and current pilot for Toyota in the FIA World Endurance Championship is slated to compete in all but one of the remaining GRAND-AM races for 8Star this year. While Sarrazin will use Thursday's Promoter Test Day to get up to speed on the 3.4-mile, 20-turn road course, Potolicchio already has a weekend at CoTA under his belt, having taken part in the inaugural Ferrari Challenge event during the F1 U.S. Grand Prix last November. That extra knowledge is likely to pay dividends, with limited track time this weekend.

"I'm really looking forward to getting on track," Potolicchio said. "My experience from November will obviously help, but it was a real complicated weekend as the track itself had no grip and we didn't have that much track time. More rubber has been laid down since then, but I think it will still be a rather slippery surface. We'll see when we go out tomorrow for the first time. "The team is coming together nicely. We've learned from some of the mistakes we made in Daytona and have brought on some new people. Everything was so new for us, so it's been good that we had this break to regroup. We've worked really hard back at the shop and have come here fully prepared."

The challenging twists, turns and variable elevation of CoTA should especially suit 8Star's Pratt-and-Miller-built Corvette DP, which has traditionally excelled in high downforce circuits. A total of six Corvette DPs are entered this weekend. "It's going to be an interesting track for us," Potolicchio continued. "We're certainly going to benefit from the downforce and aerodynamics of the Corvette DP. I think all of the Corvettes should be strong here. But our expectations have to remain realistic. If we can finish in the top-5 and walk out of here with more points, that will certainly be the goal."

Potolicchio, Sarrazin and the 8Star crew will take to the track Thursday for testing, with practice and qualifying scheduled for Friday. The GRAND-AM of The Americas presented by GAINSCO and TOTAL, the second round of the 2013 Rolex Sports Car Series, is set to begin Saturday at 4 pm EST.