NEWS
Grand Am: 8 Star Motorsports Rd2 Report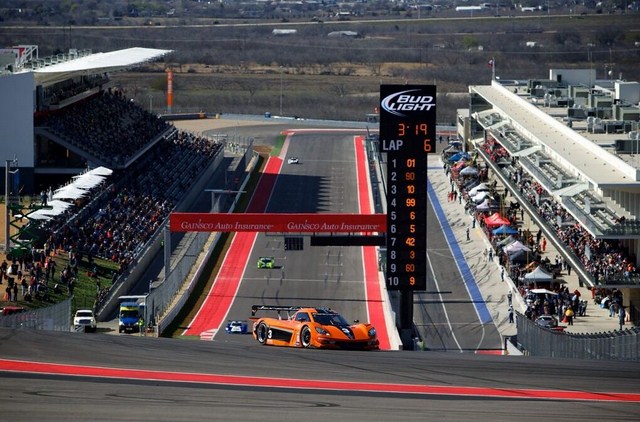 Rebounding from a rough debut at Daytona, 8Star Motorsports showcased the potential of the Corvette DP package by recording the team's first-ever top-5 finish in only its second Rolex Sports Car Series start in Saturday's incident-filled GRAND-AM of The Americas presented by GAINSCO and TOTAL.

Drivers Enzo Potolicchio and Stephane Sarrazin teamed to give the new Florida-based organization a hard-earned fourth place result in GRAND-AM's highly anticipated debut at the new Circuit of The Americas in Austin, Texas. The Formula One-grade facility lived up to the hype, producing entertaining battles on track, including an impressive late-race charge by Sarrazin.

8Star team principal Potolicchio, who qualified his No. 3 Corvette DP in 9th, enjoyed a solid opening stint, moving up to 7th early on. However, a slight misjudgment in the pit lane saw the Venezuelan championship racer make contact with a crew member and tire from a nearby pit. While the crew member was uninjured, it resulted in a stop-and-go plus 30-second penalty assessed to the car, which had changed over to the controls of Sarrazin during the stop. Down but not out, the rapid Frenchman began the task of making up lost ground from the first-hour incident. Having initially rejoined in 15th and more than 1 minute behind the race leader, Sarrazin found himself in the top-10 on the final restart with 30 minutes to go. A final run to the flag saw him climb to 4th despite battling an ill-handling car and dodging numerous incidents by fellow competitors.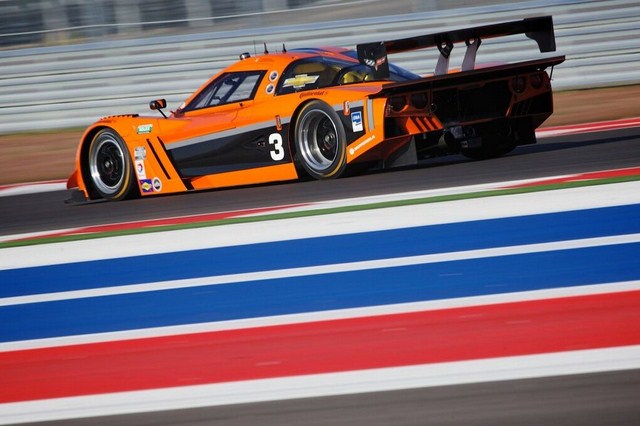 "It was a crazy race for us but we never gave up," Sarrazin said. "Enzo started the race very well but we had some problems with the pit stops. After that, I continued to push at the maximum. On my last stint, I lost grip in my front tires and I started to lose my pace. The last 10 or 15 laps was very tough for me. I tried to stay behind the leader and some of them had problems. So we ended up fourth. It's an amazing result for the team. Daytona was a bit disappointing for us. So to be in the top-five is very good." Following their top-10 result in the season-opening Rolex 24 and Saturday's 4th place finish at CoTA, Potolicchio and Sarrazin have climbed to 5th in the Daytona Prototype Drivers' Standings, only 16 points behind the championship leaders. 8Star, meanwhile provisionally sits 4th in the Teams' Championship with 10 races still remaining.

"After everything that happened in this race, getting a top-five finish for 8Star is amazing," Potolicchio said. "I had a really good first stint but unfortunately had the incident in the pits that cost us some time. I felt sorry for what happened and went straight over to the Gainsco crew to apologize. We accepted the penalty, which set us pretty far behind. But Stephane, as usual, drove an amazing final stint."We didn't have the car to fight for the win at the end but a fourth place finish is great for the team," Potolicchio continued. "It was only our second-ever race and we're still learning everything. I think it was a major improvement since Daytona but we still have some more work to do. We're excited for the rest of the year and move onto Barber next month."

Next up for the Rolex Series is the Porsche 250 at Barber Motorsports Park on April 4-6, although 8Star will be back in action on two continents before heading to Alabama. It will begin with the Cooper Tires Prototype Lites powered by Mazda championship season opener at Sebring International Raceway on March 12-15, followed by an intensive pre-season European testing program for its FIA World Endurance Championship effort at the end of the month.