NEWS
GT Open: Double class podiums for V8 Racing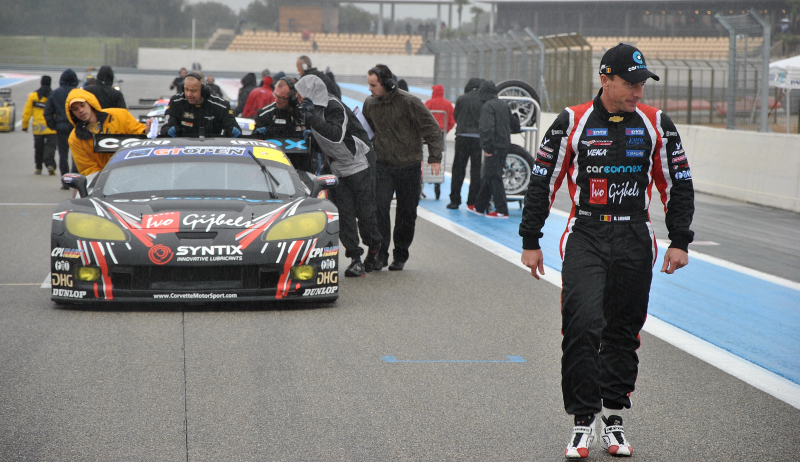 The opening weekend of the International GT Open marked a double class podium finish for newly returned Corvette Driver Bert Longin and his teammate Diederick Sijthoff. Both drivers can look back with satisfaction, with the duo now fifth in the championship, especially after the difficult track conditions during the weekend. Unusual weather conditions brought both fog and rain to the south of France circuit for the opening race. "Rain played tricks on us all during qualifying," explains Longin. "These consist of two sessions, one for our Super GT class and one for the GTS cars. They could, however, have been in much better conditions."

However Longins Dutch teammate drove a flawless first stint. This allowed Longin to take over on the edge of the top 10. "Actually, it was a bit tricky," said Longin. "However, luckily I'm an 'old veteran' and can remain calm in these circumstances, because the car pulled in all directions. It was more of a 'lottery' than real racing." With five minutes to go he put Luca Filippi with the Ferrari 458 GT under pressure. The Italian cracked under the pressure, slid backwards and Longin moved to a deserved podium. "A pleasant way to start the season and a good result, but we should not be blind to the fact that there is still some work to be done. The behavior of the Corvette can still be improved, but the potential is definitely there." After a brilliant drive by the duo however, both drivers were handed bad news. A penalty of 30 seconds was received post race, due to a chicane cut by the Corvette. This made the hard work bitter sweet, as this demoted the C6R from an overall class victory, to sixth overall and third in class.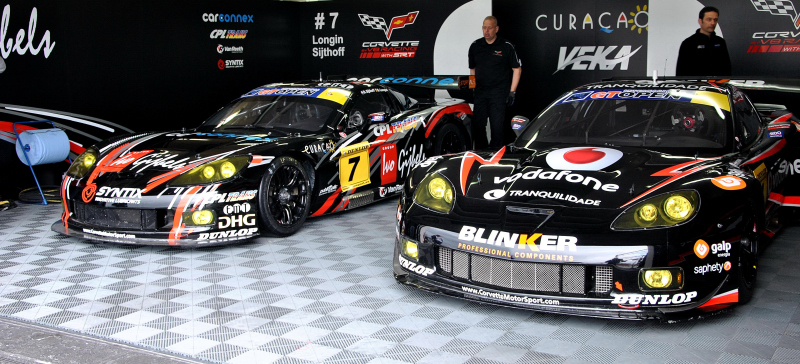 Race 2 began on an uphill climb, after a difficult result in qualifying. "Not only were the Super GT qualifications - unlike the GTS-boys - refinished in the rain, we were also dealing with a sputtering engine during the session. Result: we were only 20th on the grid." However, along with teammate Sijthoff he put an inspired race down and eventually resulting in another fifth place, and third in Super GT. "I'm very happy about that result," says Longin. "Even more than when we charged up on Saturday to third over the line. In comparison to Saturdays bad weather, the field was more even for Sunday, which meant we could really go racing. We have made clear progress. As we qualified almost last, to fight back and finish fifth, then you have good momentum now, I think. Despite the difficult circumstances, the whole team did a good job." Finally, Longin also congratulated the winner from Race 1. "Hats off to what Enzo Ide showed here. His car may also be outstanding, but Enzo has admirably driven here and is also justly rewarded. Congratulations to the boy."