NEWS
GT Open: Silverstone Preview
The International GT Open Series heads to the UK this weekend at the famous Silverstone Circuit for the fifth round of the 2014 season. A fierce last outing at the Hungaroring in Hungary saw not one but two wins for the black V8 Racing C6R GTE chassis driven by Nicky Pastorelli and Miguel Ramos, with a 1-2 result for Corvette during Race 2. The Selleslagh Racing Team by Barzani continued its share of bad luck in race 1 with a bonnet issue forcing a retirement in the latter stages, while race 2 saw a great result of 2nd place overall.

This weekend sees a slight driver shake up with both Corvette teams. The Belgian squad of SRT sees a lateral swap with Brit Archie Hamilton (alongside Isaac Tutumlu) and Maxime Soulet. Soulet joins Nicky Pastorelli's brother Francesco Pastorelli in the nr4 V8 Racing C6R (which retains its Goodwood ALMS livery once again).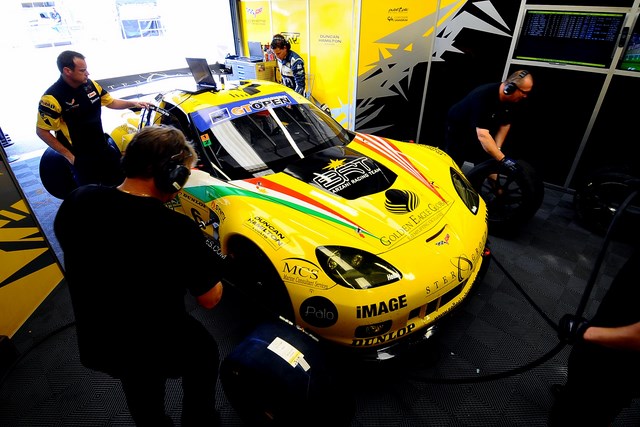 I'm really pleased to join SRT," explains Hamilton. "Their record speaks for itself and when then opportunity came along I was delighted. I had some good races with V8 Racing and thank them for everything, this move allows me to fight for race wins and podiums after a difficult start to the year. Nicky (Pastorelli) understood my decision. It was important to me to drive with the best possible chance of good results but remaining on good terms with V8 Racing was a big priority. Me and Isaac are great friends and that's really important as well as him being very fast, the team have been very welcoming and I would like to also thank Patrick (Selleslagh) for the opportunity."

"We are extremely happy to have secured a top driver such as Maxime", commented Nicky Pastorelli, "and this raises our championship chances, as Maxime is among the title bidders. All is going well here at the track during the first test day. All 3 cars were fast and we work hard to improve for today (Friday). We are not sure what the weather is going to do, as it looks like it will be unpredictable."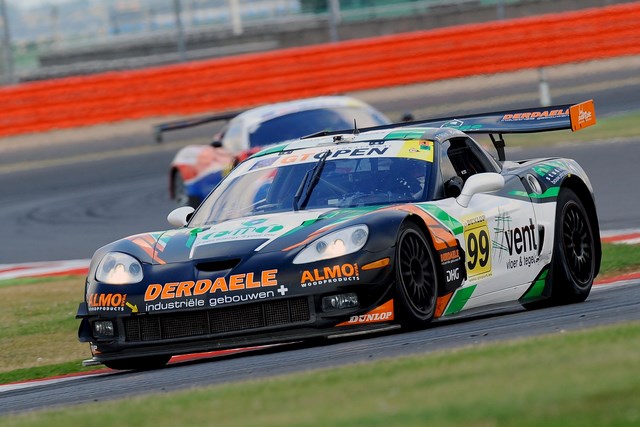 Elsewhere, V8 Racing return with their Callaway Z06.R GT3 in the hands of Dennis Retera. A recent successful inspection visit of the car to the Headquarters of Callaway Competition in Leingarten Germany, hopes to yield positive results ahead of this weekend. Reigning ADAC GT Masters Champion (and Callaway Competition driver) Daniel Keilwitz also sees the return after a stunning debut podium last time out in Hungary.


Live coverage continues on our live GT Open page:

Corvettemotorsport.com/gtopen