NEWS
Le Mans: 2013 Preview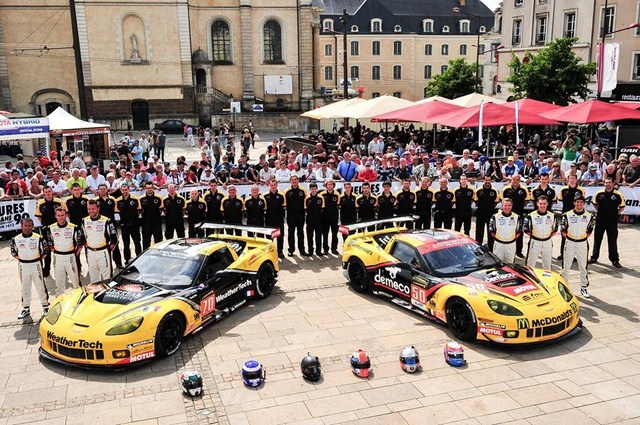 Photo credit: Vision Sport Agency for Larbre Competition


France is home to one of the worlds most famous endurance races. A small industrial city southwest of Paris has hosted this event since 1923. For worldwide road racing aficionados it is known simply as Le Mans. This year the Automobile Club of the Sarthe will celebrate the 90th year running this historic race on 22nd-23rd June. The host city of Le Mans that is near the track is going all out to recognize this historic milestone. They are preparing a wide variety of special events to recognize the impact that the Les Vingt Quatre Heures du Mans has had on their city. Following a warm-up on Saturday morning and plenty of festivities on the starting grid, the 24 Hours of Le Mans starts as per tradition at 15.00hrs. Last year some 250,000 spectators, more than twice as many as at any F1 race, experienced the fight between Prototypes and GTs.

Apart from the historic 90th running of this race, another milestone will also be celebrated. This year marks the 60th anniversary of Corvette, which solidifies the brands commitment to the worlds most prestigious event as well as the global automotive industry. The GTE-Pro category will again field a pair of Factory Corvette Racing C6R GTE's (#73 and #74). Unchanged from 2012, the #73 will see drivers Jan Magnussen, Jordan Taylor, and Antonio Garcia reprise their roles, with Richard Westbrook, Tommy Milner, and Oliver Gavin in the #74.

"The good thing about GT now is that there is not just one big manufacturer to fight against", explains Antonio Garcia. "Aston Martin looks very strong, just as they did last year. Porsche and Viper have new cars, and Ferrari won the race last year. I hope the No. 74 Corvette will be the other strongest car in the field. We hope to fight with them for a 1-2 finish. I believe Corvette Racing is the most prepared team at Le Mans. We are the main competitors for everyone. But we don't know where everyone will stand during the race. Most of the teams are running ELMS, some in the FIA WEC. But we will find out soon where everyone will stand. But in my mind, Corvette Racing has the top two cars in the class."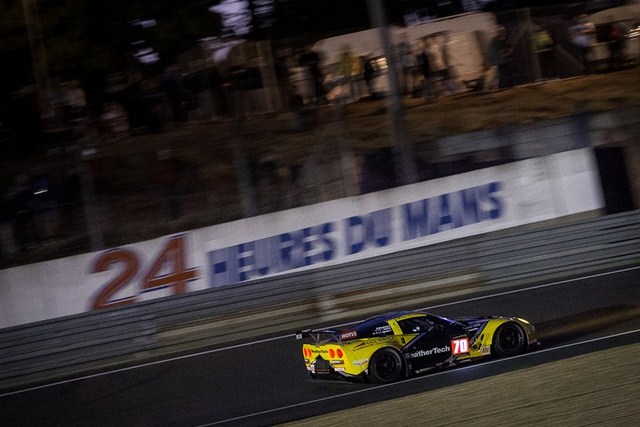 Photo credit: Vision Sport Agency for Larbre Competition

In the GTE-Am category, French team Larbre Competition returns to Le Mans as previous winners from the past 4 years (2009-2012), with three straight wins with their GTE C6R. This year however, the AM field is bolstered yet again with new additions and strong competitor lineups. The pair of Corvettes will feature a mix of its current FIA WEC drivers and those new to the team. Patrick Bornhauser and Julien Canal are no strangers to winning Le Mans with Larbre and were on hand to guide new American team-mate Ricky Taylor, selected by GM's factory to drive the #50 C6R. The #70 C6R will make its track return since sitting out the 2013 FIA WEC (in favor of a stronger 1 car effort with the #50), and will see drivers Philippe Dumas, Manuel Rodrigues, and Cooper MacNeil race for the first time in this American beast.

Between the Official test day and this weekends event, all six drivers including Team Manager Jack Leconte, flew straight to the Golf du Medoc in Bordeaux for what has become its traditional pre-race team building exercise. After all of the drivers were assessed by Larbre's physical trainer Jerome Vassia, it was on to the National Centre for the Training of the Gendarmerie Forces (CNEFG) in Saint Astier near Perigueux where a special programme of activities, designed to instil team spirit, had been planned high in the tree tops. "The camp at the Golf du Medoc again went well and allowed us to better get to know our new American team-mates" explained Patrick Bornhauser. "We completed the training course with the French gendarmerie, which included some new exercises that all of the drivers completed with flying colours. Then on Monday we had scrutineering in downtown Le Mans."

Qualifying for both teams saw again a mixture of changing conditions and red flags. In GTE-Pro, the GTE C6Rs will line up together with the #73 & #74 7th and 8th. "You want to be competitive to run at the front, and we're not quite there." Explains Tommy Milner "We've improved the car handling-wise. Obviously faster is better than slower, so we're going in the right direction. We are still working on it to find everything we can to find more speed." In GTE-Am Larbre line up 11th & 12th. After Qualifying, Ricky Taylors focus remains: "The biggest challenge has just been getting up to speed on the dry track. Having never been here before and the majority of practice being rained out, it has been a struggle to find the limit. My target is to support the team in the best way I can, without making any mistakes and getting to the finish. We have a very strong team and a solid driver lineup, I think if we can keep our nose clean we can have a great result."
Our live coverage continues here on Corvette Motorsport, with our Le Mans 24 page located at Corvettemotorsport.com/lm24. This includes links to live timing, video, and Radio Le Mans feeds.