NEWS
Le Mans: Cooper MacNeil & Ricky Taylor Q&A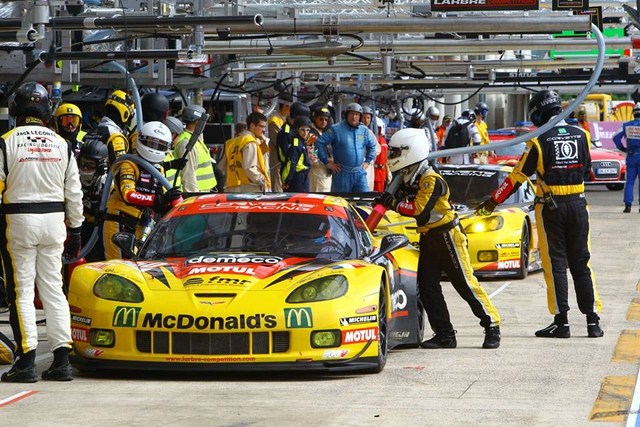 Photo credit: Vision Sport Agency

Before this weekends Le Mans 24 Hours event, Corvette Motorsport sat down with both of Larbre Competitions American Drivers Ricky Taylor and Cooper MacNeil. Both drivers reflect on their Le Mans Debut and ahead to Saturdays race:


CM: What inspired the two of you to become racing drivers?

Cooper: My father raced for 20 years and for as long as I can remember I would attend his races and thought it was the coolest thing. My interest in racing came from my old man.

R. Taylor: I had grown up in a racing family and luckily was introduced by my dad when I was young. Ever since then, I've wanted to be a racing driver.


CM: What are your initial impressions of the Le Mans week thus far?

Cooper: The Le Mans circuit is quite fast. It is a very special place with a ton of history, but it also is just a racetrack!

R. Taylor: The Le Mans week has been very long and draining. One of the biggest challenges is just preparing your mind for the race after such an extensive week of activities. The track and atmosphere is fantastic, more than I had ever imagined.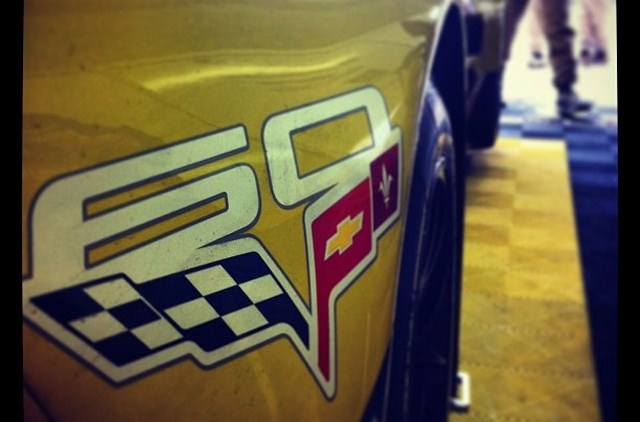 Photo credit: Ricky Taylor (Instagram)
CM: What has been your biggest challenge for this week/weekend?

Cooper: Definitely the biggest challenge is learning the track. We have had minimum dry time so it is tough to learn brake points in the wet. I have had some dry laps and can tell you that I definitely need to keep braking later, little by little until I feel the limit.

R. Taylor: I'd have to say that the biggest challenge for me, has just been getting up to speed on the dry track. Having never been here before and the majority of practice being rained out, it has been a struggle to find the limit.


CM: Having driven the track now, how has your learning curve been to learn this new circuit and how have you adapted to the Larbre team ahead of this weekend?

Cooper: There is a definite learning curve with the team and track in general. With the team being entirely French, some speak only French and some speak broken English. The radio communications are quite interesting!

R. Taylor: With all of the rain, I was able to learn the track in various conditions but in the dry it has been steep and I am now going into the race with only a few dry laps completed.


CM: After you both have driven the GTE C6R, what are your thoughts on this car?

Cooper: The corvette is great. The power, torque, sound, look...all are fantastic. It's a special thing driving an American car here and I cannot wait for the race.

R. Taylor: The Larbre team has been incredible, I can now see why they have won so many races here at Le Mans. It has been great working with the team and my teammates, Patrick and Julien have been extremely helpful in bringing me up to speed. As for the C6R, its very different from anything I've driven before. But the car seems to be very competitive and you can feel the security of the car each time you leave the pitlane.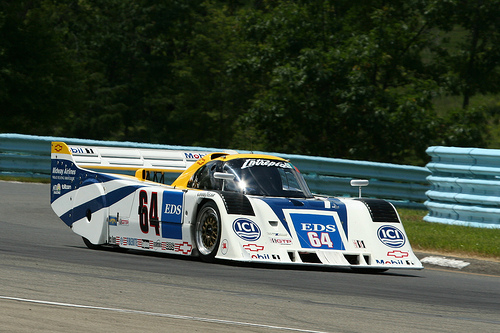 Photo Credit: jkracing50

CM: What is the one race car you have always wanted to drive and why?

Cooper: I'd like to someday drive a Porsche 917. They used to do over 400kph here!

R. Taylor: One of the cars that I have always wanted to drive, is the Chevrolet Intrepid GTP car that my dad drove in the early 90s. I have heard so much about it. Everyone says it was an amazing car to drive and it makes a ton of downforce!


CM: Looking ahead to this weekend, what will your target be?

Cooper: The target for this weekend is a podium. I believe we can achieve that if we stay out of trouble and out of the pits. That's half the trick to winning a long race like this.

R. Taylor: My target is to support the team in the best way I can, without making any mistakes and getting to the finish. We have a very strong team and a solid driver lineup,  I think if we can keep our nose clean we can have a great result.

For more information regarding these drivers, please check out the following links:

Ricky Taylor: Twitter

Cooper MacNeil: Official website | Twitter
Our live coverage continues here on Corvette Motorsport, with our Le Mans 24 page located at Corvettemotorsport.com/lm24. This includes links to live timing, video, and Radio Le Mans feeds.