NEWS
Le Mans: Ricky Taylor joins Larbre Competition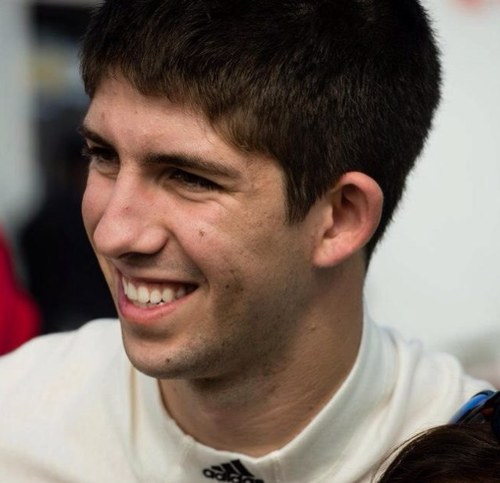 American racing driver Ricky Taylor will join the crew of the No. 50 Corvette C6.R of Larbre Competition during this years 24 Hours of Le Mans. The young American driver will be paired up with Patrick Bornhauser and Julien Canal, winners of the last three editions of the 24 Hours in the GTE Am. A fourth victory - the third consecutive GTE Am - would be the perfect celebration during the teams 25th anniversary this year.


Ricky, son of Wayne Taylor, known endurance racer including 13 participations at Le Mans is one of the leading drivers of the Grand-Am Championship U.S. since 2008. Corvette DP team Spirit of Daytona Motorsport, has very close ties with Team Chevy, which made him the ideal candidate to complete the perfect crew in this C6.R. Larbre has finalized its two cars to the 24 Hours of Le Mans, which includes the American pilot Cooper MacNeil aboard the # 70 Corvette, associated with Philippe Dumas, and Manuel Rodrigues.
Ricky Taylor: "I always dreamed of Le Mans. Being able to participate in my first 24 hours with a team of General Motors is the icing on the cake. Larbre is the benchmark at this level and they know how to win at Le Mans. It's fantastic to join the drivers and the car's victorious win last year, but it will also put a little more pressure to get another good result."


"My father has already given me some valuable tips to be successful in this race and his experience will be very beneficial. I will have no excuses! For several seasons, I have mostly competed in the Daytona Prototypes and I do not have much experience in GT, but I do not think it will be a problem. The difference is not very important, but additional exposure will allow me greater knowledge of the brand and I can always seek advice from the Corvette Racing factory drivers, including Richard Westbrook."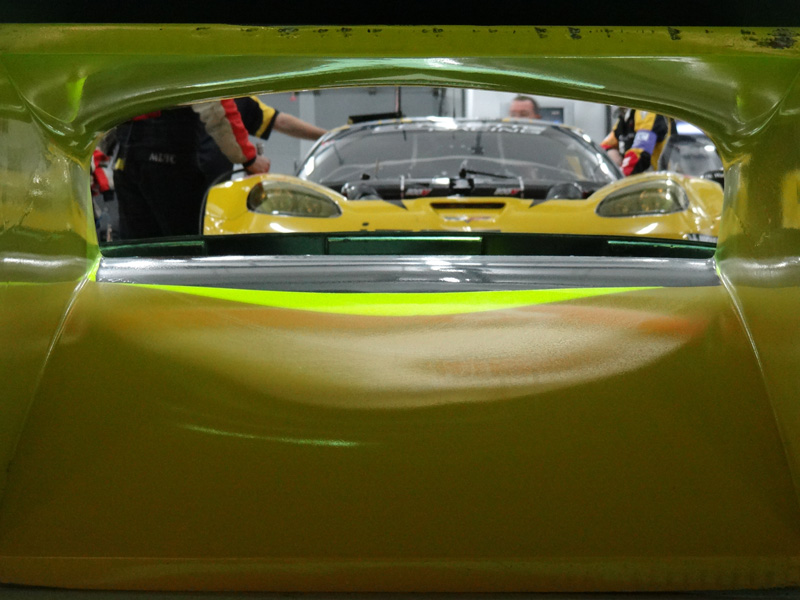 Jack Leconte, (Team Manager): "As part of a rapprochement between Larbre (and more importantly GM Racing), we have made the decision to bring in two American pilots - one on each car - to join us for the 24 Hours of Le Mans. Larbre is already preparing for the future and we are on the verge of a new era that will see the merger of two championships in the United States and the creation of the United Sports Car Racing. Two pilots from the Grand-Am are now involved with us, and we feel this will benefit Larbre during this years 24 hours. It is also very nice to have one of two brothers in the U.S, team in GTE Pro and the other with our French team in GTE Am."


"Larbre and GM are involved in the careers of these two drivers and I am very interested to showcase these good results obtained in the United States. Jordan and Ricky just finished first and third in the circuit Barber Motorsports Park last weekend, this is an excellent result and bodes well before Le Mans. Ricky is a young driver with a bright future whose potential should enable us to obtain a fourth class victory at Le Mans and thus celebrate the 25th anniversary of the team."


Larbre Competition are set to make their 2013 debut at this weekends FIA WEC round 1 at the 6 Hours of Silverstone, in England.