NEWS
USCC: Rolex Daytona 24 Preview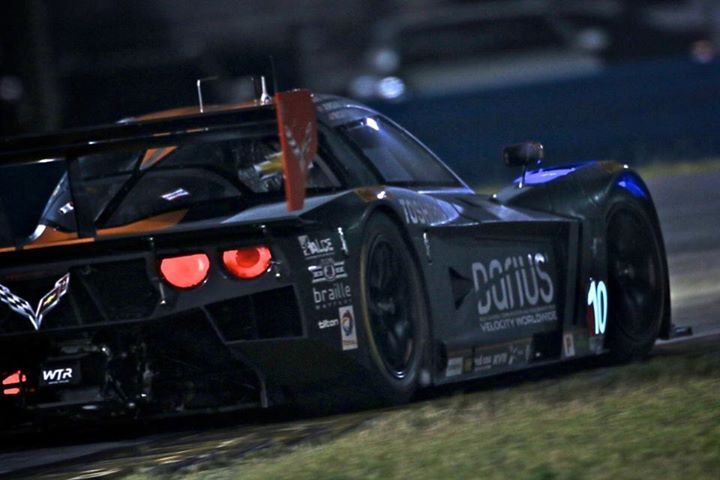 This weekend marks the start of the 2014 season for the Chevrolet Corvette Daytona Prototypes as well as the new Pratt & Miller built C7R GTE. The teams and drivers will start the season off with the demanding 24 Hours at Daytona under the new United Sports Car Championship. Coming into 2014, the DP Corvettes have an excellent amount of momentum after their 2013 Championship win with Wayne Taylor Racing. This season the Rolex Sports Car Series will see six Corvette DP teams compete, including Marsh Racing, joining the DP class from last years Daytona GT.

"This year's Rolex 24 At Daytona will be a monumental event, and one where we expect to contend for an overall victory," said Mark Kent, Chevrolet's Director of Racing. "Our partner teams have put in a lot of hours preparing for this new era of North American sports car racing. There are a number of unique elements that go into a race like Daytona, and that is magnified by new classes and new competitors. However, we are confident that our Corvette DP teams have the speed and reliability needed to win this great race."

The off season ahead of this weekends race has been one of the busiest for American sports car series to date. Under the new series umbrella, the officials from the International Motor Sports Association (IMSA) have adjusted the performance levels of each car to fit into the new "Prototype" category, sharing both DP machines and LMP2. As a result, the Corvette-powered DPs have about 50 more horsepower this season compared to last but mandated aerodynamic features means the cars will create more drag around the circuit.
"With the merger of Grand-Am and ALMS, this year's Rolex 24 provides a set of unique challenges for all the Corvette DP teams," said Jim Lutz, Chevrolet's Program Manager for Daytona Prototypes. "It's an unprecedented situation for those teams who are familiar with Grand-Am. The pit lane and pit stop rules are different. The rules were changing as late as last weekend. We have more power and more aerodynamic drag, so it's likely our teams will pit more often than in the past. There is a different mix of classes, and the dynamics of how they will interact with different speeds and capabilities is unknown. So the race becomes very much a challenge of adaption. The teams that do their homework and are the most flexible will be in the best shape."
In total, 6 Corvette Daytona Prototypes are aiming for overall glory, the first for Corvette at Dayona since their 2001 victory with the Pratt & Miller C5R. Corvette Motorsport will offer live updates from the pitlane via twitter (@corvettems) and via instagram (corvette_motorsport)
 Article by: Tyler Thurn