NEWS
VLN: Tommy Milner Interview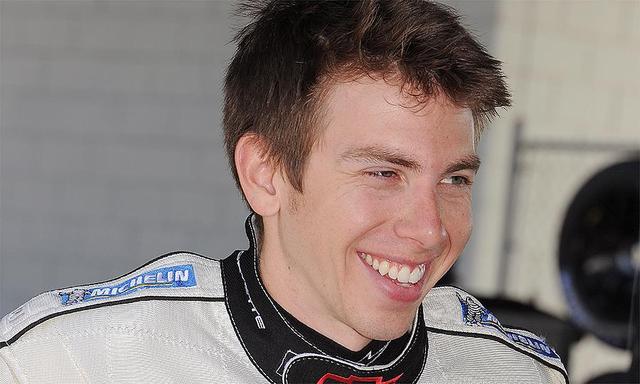 Factory Corvette driver Tommy Milner is competing this weekend in the nr90 Haribo Callaway Corvette Z06R GT3 at the grueling Nürburgring 24 Hours. The American driver will be competing alongside colleagues Richard Westbrook, Jan Magnussen, and 2010 FIA GT3 Champion Daniel Keilwitz. We caught up with the American, heading into this weekends race.
CM: How and when did your racing career start, and what made you want to become a racing driver?

TM: My interest in racing and cars in general started at a very early age. Having been born into a racing family, I was always exposed to motor racing as a kid and remember watching Formula 1 and IMSA races on TV as a kid growing up. I didn't really start driving until I was 15 years old though when I tried racing go karts for the first time. After the first few laps in the kart, I was hooked. From that point on I couldn't stop thinking about racing.

Really, it was the thrill and excitement of just driving and pushing the limits in anything that made me so passionate about cars and racing. That is a great feeling and the Nordschleife is the best place to get that adrenaline rush.


CM: Tommy, this is your second outing with Callaway Competition. What are your impressions of the team and the Corvette Z06R GT3?

TM: The team has been great so far. We had a long list of items after VLN3 that, as drivers, we would liked to have been addressed and so far they've all been checked off the list. With a brand new car, there is always expected to be some new car issues and we are looking forward to a trouble free few days coming up in the Corvette. The Corvette Z06R GT3 is a great car. It was fast in testing already and comfortable to drive, which is essential for 24 Hours anywhere, but especially at the most challenging track in the world, the Nordschleife.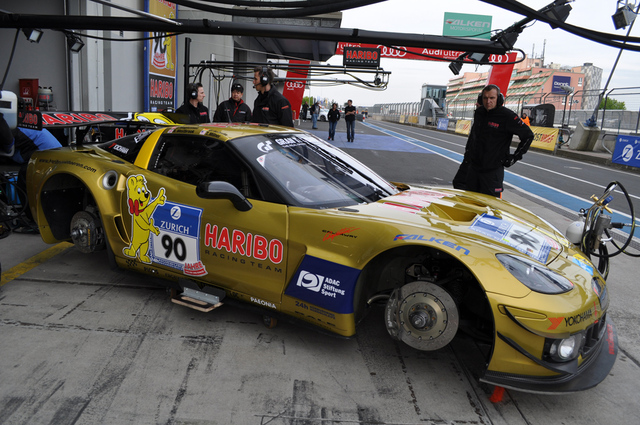 CM: How does the Z06R GT3 compare to the GTE C6R you drive at Le Mans?

TM: It's quite a bit different in many ways, but also very similar. The rules for GT3 are more lenient but the GTE C6.R I drive normally is a very very good car. They both have the great torque from the engine and are able to brake and put down all of that power very well. Each has proven to be a winner throughout it's life and I hope we can add a 24 Hour race victory to the GT3 cars resume.


CM: What are your thoughts of the Nordschleife and this weekends event?

TM: It's hard to put the Nordschleife into words. What is easy to say about it is that it is by far the most challenging track in the world. Add 170+ cars and the weather conditions at the Eifel and you have possibly the toughest race in the world on four wheels. Every lap here is fun but the clear laps without much traffic are what keeps you pushing. It's great fun.


CM: What will your aim be for this weekend?

TM: The aim is to win. It's that simple. We have a great team, a great car, and a great driver line up. I hope we can surprise some people with our race on Saturday and Sunday.


CM: What is your favorite racing car you have driven or competed in and why?

TM: Our GTE Corvette C6.R has to be my favorite right now, that I've competed in. It has been a pleasure to drive all year long and the hard work the team put in in the off season to update and build two cars has paid off.

However, probably the most impressive car that I've driven that has left a lasting mark was a chance I had to drive the 1999 BMW V12 LMR. BMW of North America has one in their Mobile Tradition stable and I was fortunate enough to drive it at Lime Rock a few years ago. It's incredible the downforce the car has, even in the low downforce spec the car runs in currently. Truly and impressive car.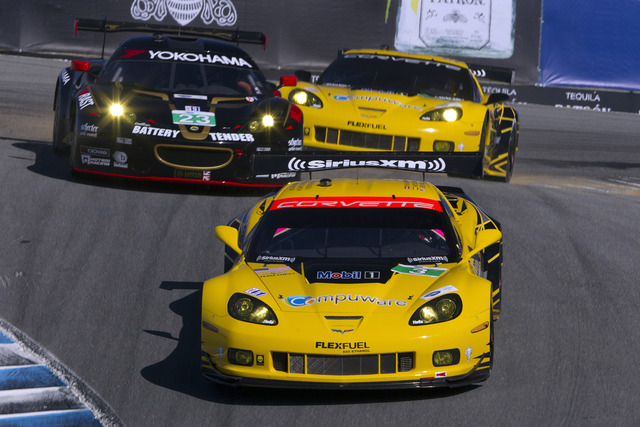 CM: What is the one race car you have always wanted to drive/compete with?

TM: I've had a huge interest lately in off road and rally. It would be incredible to try a modern Rally car and compare it to an older Group B Rally car from the 80's. Both look like an absolute blast.


CM: Looking back, what was your best year in your racing career and why?

TM: My best year has to have been 2011 with wins at the Dubai 24 Hour and Le Mans 24 Hour and having run towards the front for a number of hours at last years Nurburgring 24 Hour. Saying that though, the start of 2012 has been phenomenal so far, with back to back wins now in the ALMS, my first two wins in the ALMS. I hope to keep that streak going this weekend at the Nordschleife and Le Mans not long after!
More information about Tommy can be found at the following links: